1.

Introduction link to this section
"In every walk with nature one receives far more than one seeks."
Biophilic design can reduce stress, improve cognitive function and creativity, improve our well-being and expedite healing; as the world population continues to urbanize, these qualities are ever more important. Given how quickly an experience of nature can elicit a restorative response, and the fact that U.S. businesses squander billions of dollars each year on lost productivity due to stress-related illnesses, design that reconnects us with nature – biophilic design – is essential for providing people opportunities to live and work in healthy places and spaces with less stress and greater overall health and well-being.
Biophilia is the humankind's innate biological connection with nature. It helps explain why crackling fires and crashing waves captivate us; why a garden view can enhance our creativity; why shadows and heights instill fascination and fear; and why animal companionship and strolling through a park have restorative, healing effects. Biophilia may also help explain why some urban parks and buildings are preferred over others. For decades, research scientists and design practitioners have been working to define aspects of nature that most impact our satisfaction with the built environment. But how do we move from research to application in a manner that effectively enhances health and well-being, and how should efficacy be judged?
Building upon "The Economics of Biophilia" (1. Terrapin Bright Green, 2012 ), the intent of this paper is to articulate the relationships between nature, science, and the built environment so that we may experience the human benefits of biophilia in our design applications. The paper presents a framework for biophilic design that is reflective of the nature-health relationships most important in the built environment – those that are known to enhance our lives through a connection with nature.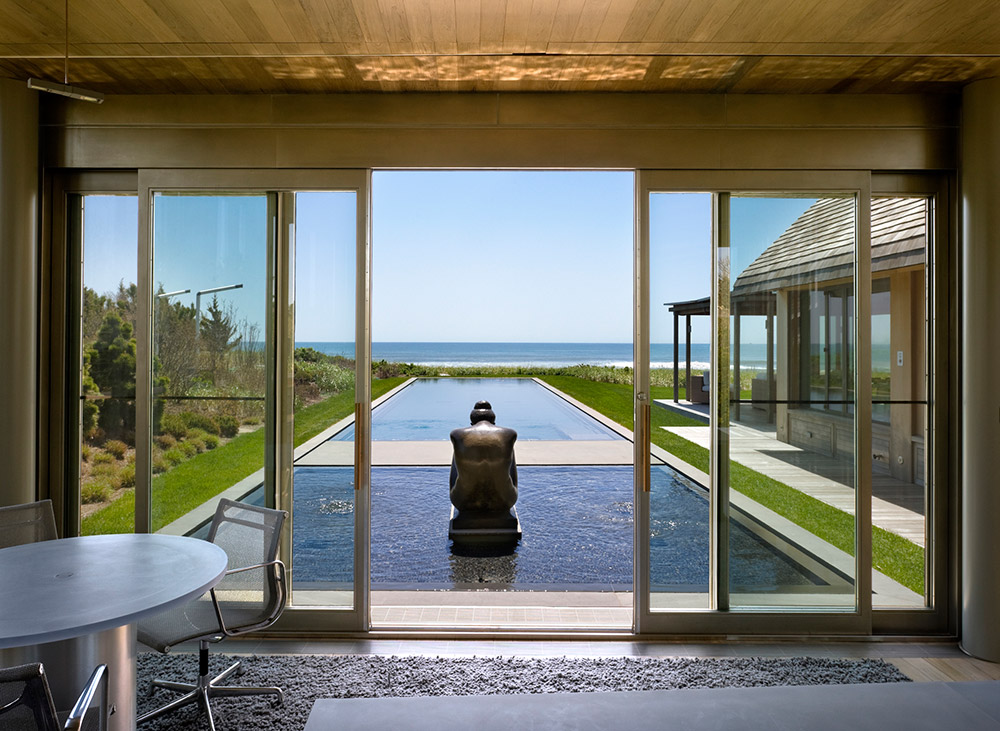 New research supports measureable, positive impacts of biophilic design on health, strengthening the empirical evidence for the human-nature connection and raising its priority level within both design research and design practice; however, little guidance for implementation exists. This paper is intended to help close the gap between current research and implementation. The intended audiences of this publication are interior designers, architects, landscape architects, urban designers, planners, health professionals, employers and developers, as well as anyone wanting to better understand the patterns of biophilia.
14 Patterns of Biophilic Design
Nature in the Space Patterns
1. Visual Connection with Nature
2. Non-Visual Connection with Nature
3. Non-Rhythmic Sensory Stimuli
4. Thermal & Airflow Variability
5. Presence of Water
6. Dynamic & Diffuse Light
7. Connection with Natural Systems
Natural Analogues Patterns
8. Biomorphic Forms & Patterns
9. Material Connection with Nature
10. Complexity & Order
Nature of the Space Patterns
11. Prospect
12. Refuge
13. Mystery
14. Risk/Peril
This paper puts biophilic design in context with architectural history, health sciences and current architectural practices, and briefly touches on key implementation considerations, then presents biophilic design patterns. The patterns have been developed through extensive interdisciplinary research and are supported by empirical evidence and the work of Christopher Alexander, Judith Heerwagen, Rachel and Stephen Kaplan, Stephen Kellert, Roger Ulrich, and many others. Over 500 publications on biophilic responses have been mined to uncover patterns useful to designers of the built environment. These 14 patterns have a wide range of applications for both interior and exterior environments, and are meant to be flexible and adaptive, allowing for project-appropriate implementation:
Finally, this paper discusses these patterns in a general sense for the purpose of addressing universal issues of human health and well-being (e.g., stress, visual acuity, hormone balance, creativity) within the built environment, rather than program-based or sector-specific space types (e.g., health care facility waiting rooms, elementary school classrooms, or storefront pedestrian promenades). As such, the focus is on patterns in nature known, suggested or theorized to mitigate common stressors or enhance desirable qualities that can be applied across various sectors and scales.
We hope this paper presents the foundation necessary for thinking more critically about the human connection with nature and how biophilic design patterns can be used as a tool for improving health and well-being in the built environment.