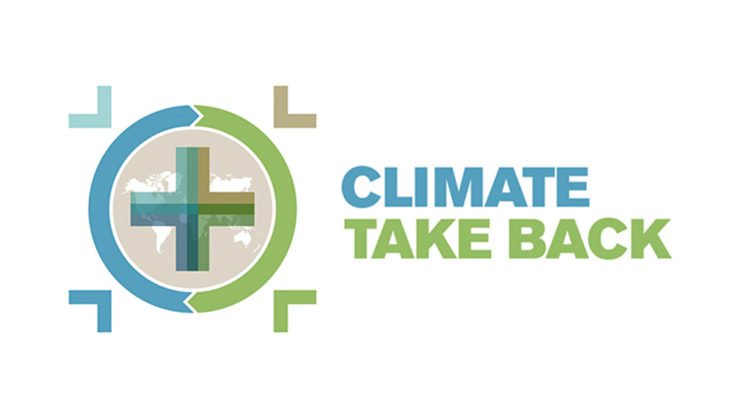 News
Understanding Interface's New Mission "Climate Take Back"
Nearly a year ago, Interface announced their new mission "Climate Take Back" to go beyond thinking about how to limit the damage caused by climate change and to start thinking about how to reverse climate change. This bold new mission will follow their existing "Mission Zero" initiative to reach zero negative impact by the company on the environment by the year 2020. The Mission Zero initiative was laid out by the company's founder, Ray Anderson, in 1994. Now that Mission Zero is remarkably within reach, Interface has turned their attention to a new and perhaps even more audacious goal: to run their business in a way that "creates a climate fit for life" and to encourage others to do so as well.
But what exactly does a "climate take back" entail? How would we go about reaching this goal? What do the experts think? To help answer these questions, Interface has released both a new presentation that breaks down their proposal for climate take back and results from a survey of climate experts and young business leaders asking whether they believe that such a goal could be possible.
In short, Interface asserts that we should not just focus on limiting our negative impact on the climate through carbon emissions, but also actively increase the removal of carbon from the atmosphere. In other words, it's not just doing less bad, but actually having a positive impact and actively reversing climate change. This proposal is in line with other recent proposals like Paul Hawken's Project Drawdown that take a refreshingly holistic and optimistic outlook on this enormous challenge.
Interface presents four pillars to guide Climate Take Back: First, "Live Zero" and do business in ways that gives back whatever they take from the earth. Second, "Love Carbon" and see this critical element as a resource like nature does. Third, "Let Nature Cool" and allow the planet to regulate the climate like it has done for millennia. Fourth, "Lead the Industrial Re-revolution" and create new business models that work with nature and drive positive change.
So how does this proposal sit with experts and business leaders? Interface's survey of both climate experts and young business leaders points to some promising trends. For instance, 95% of climate experts agree that a "climate take back" would be difficult but possible.  In near agreement, 91% of young business leaders also believe that it is possible. When asked what is holding us back, 35% of climate experts said it was "business as usual." Reinforcing this point, 95% of young business leaders said that business is not doing enough to address climate change.
To see the full Climate Take Back presentation, follow this link.
To download the full survey results report, follow this link.